Invitation to attend First Voice Free Europe Conference in Warsaw
Dear Friends (Sir/Madam/Name),
On behalf of the Voice Free Europe, we invite You to attend a conference to be held in Warsaw, Poland on 12th November 2016.
The aim of this conference is to gather leaders of social movements from mainly European countries, aiming at the exchange of information, ideas and determination of the future common synchronized actions for the sake of positive changes in Europe.
It is our wish that due to our joint effort Europe will become a community of sovereign, democratic, law-abiding countries and will come back to Christian roots. No more censorship, corruption and political correctness but respect for human rights – these are our ideals. For this aim, we want to join forces in Europe and the rest of the world.
With you, we can and we want to change the current situation. We want to work for Europe and the world.
We would be delighted to have you present at this conference to exchange our mutual opinions and thoughts.
Board and lodging provided by the Organisers.
Registration by email: info@VoiceFreeEurope.com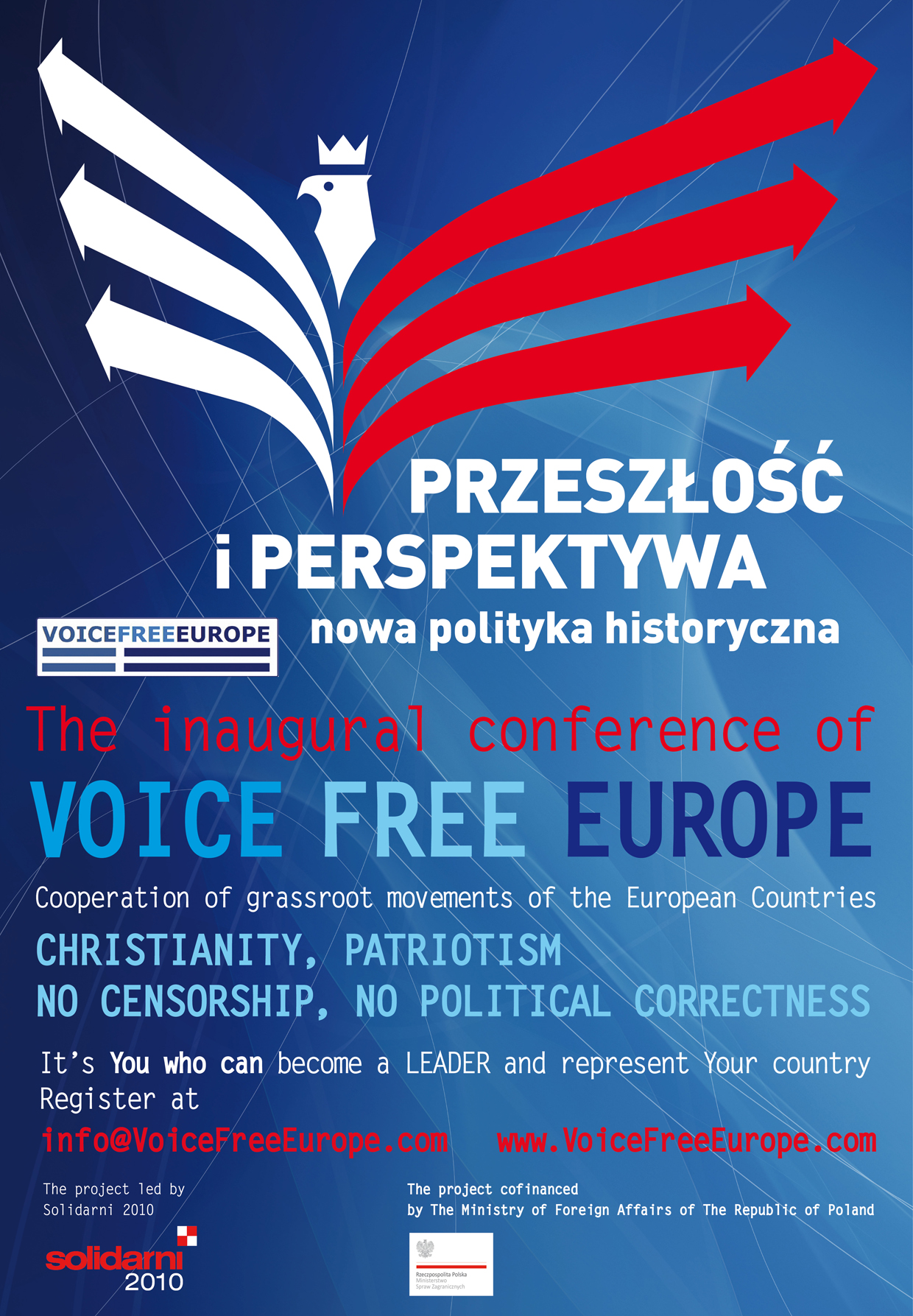 The project cofinanced by The Ministry of Foreign Affairs of The Republic of Poland
The publication expresses solely the authors opinions and as such cannot be related to the official standpoint of the Ministry of Foreign Affairs.
The project led by Solidarni 2010.



Comments