Tuesday, November 29th, 2016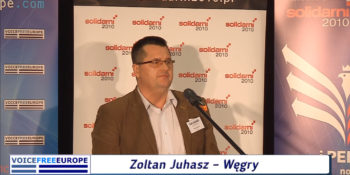 Carlos Barrio
Spain
"Cultural Hegemony; a productive concept for the far Left politics"
Biopolitics and cultural hegemony are the concepts that let the left- wing intelectuals legitimite the power of the political parties. The subject of immigration politics is not under public discussion in Spain nor in many other European countries. Germany could be here called the cultural hegemon, as this country, with strong position i European Union decides on political correct discourse on such important for all ther Europe issue.

Blogger and Film Critic
Zoltan Juhasz
Hungary
"War for media behind the scenes and double standard"
How the Fidesz party is able to keep the power? Building a strong media group is one of the decisive factors. After loosing power in 2002 conservative party decided to open a new television similar to CNN.

NGO activist. He is a co-founder and leader of Civil Kapocs. As an NGO they
support freedom of information by developing and running data access and
smart city services used as best practices even by other organizations.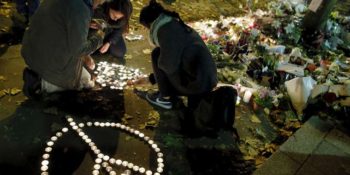 Danuta Lemoyne
France, Poland
"France -in the first place, the third alternative"
France is now in great danger – galloping islamisation changed this once beatiful, hospitable, friendly country. After recent terrorist attacks French are waiting for the changes in politics. It may help to stop with the political corectness and too much tolerance for the islamisation of France, silent consent for polygamy, lack of respect for women or even lack of pork meat in school cantines. But deep faith is also something the French needs, according to Lemoyne.
Polish language and history teacher, director of the Polish community school in
Paris Ecole Nova Polska, president of the association of Polish schools in
France.
Eva Iszoro
Spain, Poland
"Main differences in relation to patriotism and Catholicism between Poland and Spain"
What does patriotism mean to Spanish? Who is the real patriot? Who is the "persona facha"? Where is the Spanish Katyń? How much Arabs have  influenced Spain? The "observer" from Poland explains.
Eva Iszoro is a designer and architect graduated at ETSAM, Architecture School in Madrid in 2004.Her studio is specialized in architecture and design and combines different projects understanding theproyectual fact in a global way, experimental and without limits. She is coauthor of architectural projects awarded in international competitons and her work has been published in various publications.